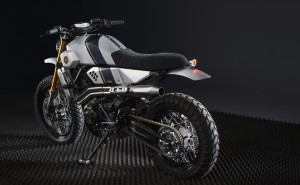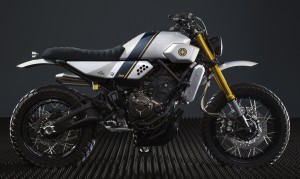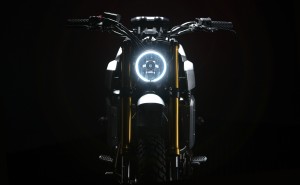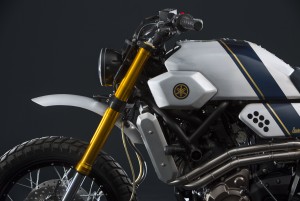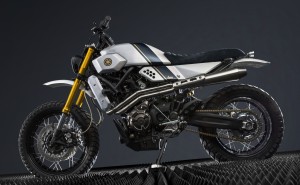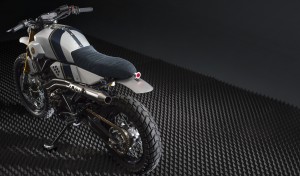 With more ground clearance and a bigger front wheel, this Yard Built XSR700 from Turkey is now better suited to handle the rough with the smooth. The Uzer brothers of Bunker Customs really have improved upon the original
The latest in Yamaha's ever-expanding line-up of Yard Built customs comes from Turkey and has been created by brothers Can and Mert Uzer, of Bunker Custom Motorcycles. Can is a top-level skateboarder, while Mert gave up a career in digital advertising to build custom bikes. Both are certified bike nuts. The XSR700 that they've built is a rugged, dirttracker/scrambler-style machine that'll happily take on beaches, dirt trails and mountain roads.
"I'm really impressed with the work Can and Mert have put into this build. What is really important for me is that they have kept the XSR700's agility and power characteristics that really define the bike. Around this they have added their very distinctive style, showing a whole new face to the XSR700," says Yamaha Motor Europe's marketing coordinator, Cristian Barelli. "We went for the tracker style as we really wanted to capture the spirit of freedom as much as possible. The twin motor is the perfect base with its engine characteristics and the bike inspires you to create something light, agile and free," add the Uzer brothers.
To create their tracker-style interpretation of the XSR700, the Uzer brothers raised the bike's seat height by 6cm, creating more room for the rider to move around. They relocated the exhaust system and swapped to a 19-inch front wheel, making the bike more suitable for off-road use. The body panels (including fuel tank covers, side panels, front and rear mudguards, radiator covers and seat plate) were custom-built using hand-beaten 2mm aluminium, while a CNC-milled aluminium spine, carrying the fuel tank covers, was sanded and polished for added effect. A higher set of Renthal bars were chosen, which better suit the new riding position, and a suede leather cover adds style to the seat, which retains the original locking mechanism.
Read more »