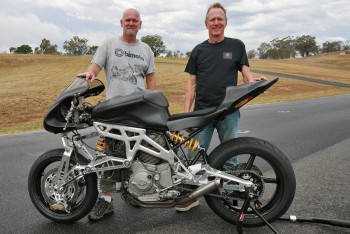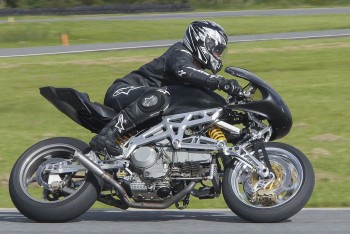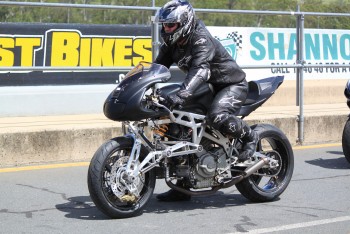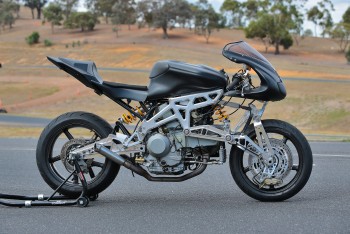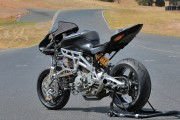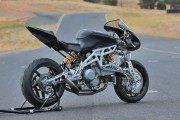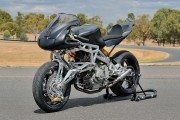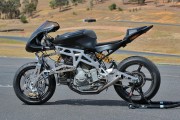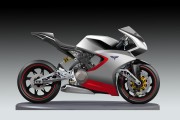 With its front swingarm and hub-centre steering system, the Motoinno TS prototype has been tested extensively. Everything on the machine works really well and you may see a limited-edition high-end sportbike in production soon
'Triangulated Steering and Suspension System.' That's what the TS3 stands for, in Motoinno TS3. Based in Brisbane, Australia, Ray Van Steenwyk and Colin Oddy have designed and put together the TS3 prototype you see here and with this bike, the Aussie duo hope to address the many limitations of the conventional telescopic front-end, which almost all production motorcycles are fitted with today.
Of course, others have tried their hand at hub-centre steering front-end systems for motorcycles, most notably Bimota, Yamaha and Vyrus. Supposedly, however, Motoinno's TS3 system is a significant improvement over all earlier hub-centre systems. The Motoinno TS3 prototype uses a standard 2002 Ducati 900SS engine, but with a wheelbase of 1394mm (4mm less than that of a stock 900SS) and a dry weight of 161 kilos (30kg less than a stock 900SS), which is due to the use of billet alloy and aero-grade aluminium components for the chassis, along with carbonfibre wheels. With the front swingarm pivoting directly off the engine's front mounting lug, the engine a used as a fully stressed member. And the bike rides on 17-inch BST wheels, shod with 120/70 (front) and 180/60 (rear) Pirelli Diablo Rosso rubber. Twin 320mm discs with Brembo 4-piston calipers handle braking duties at the front wheel.
According to details available on the Motoinno website, their TS3 system was "conceived, designed and implemented over a 16 year period, including more than six years of independent research, design and concept development, and over four years of advanced computer aided design (CAD) and FEA (finite element analysis) component simulation development." With all-new styling and the TS3 front-end, Motoinno plan to launch their high-end streetbike in the near future, which will be built in very limited numbers and will be aimed at HNI enthusiasts and collectors. "We are a high quality, low run production facility. Motoinno is positioning itself to create 'Rolls Royce grade' motorcycles using advanced technological developments that include the highest performance possible. Our corporate beliefs and manufacturing systems are inspired by and based on the likes of Koenigsegg, Ferrari, Bugatti and Atom," they claim.
Read more »