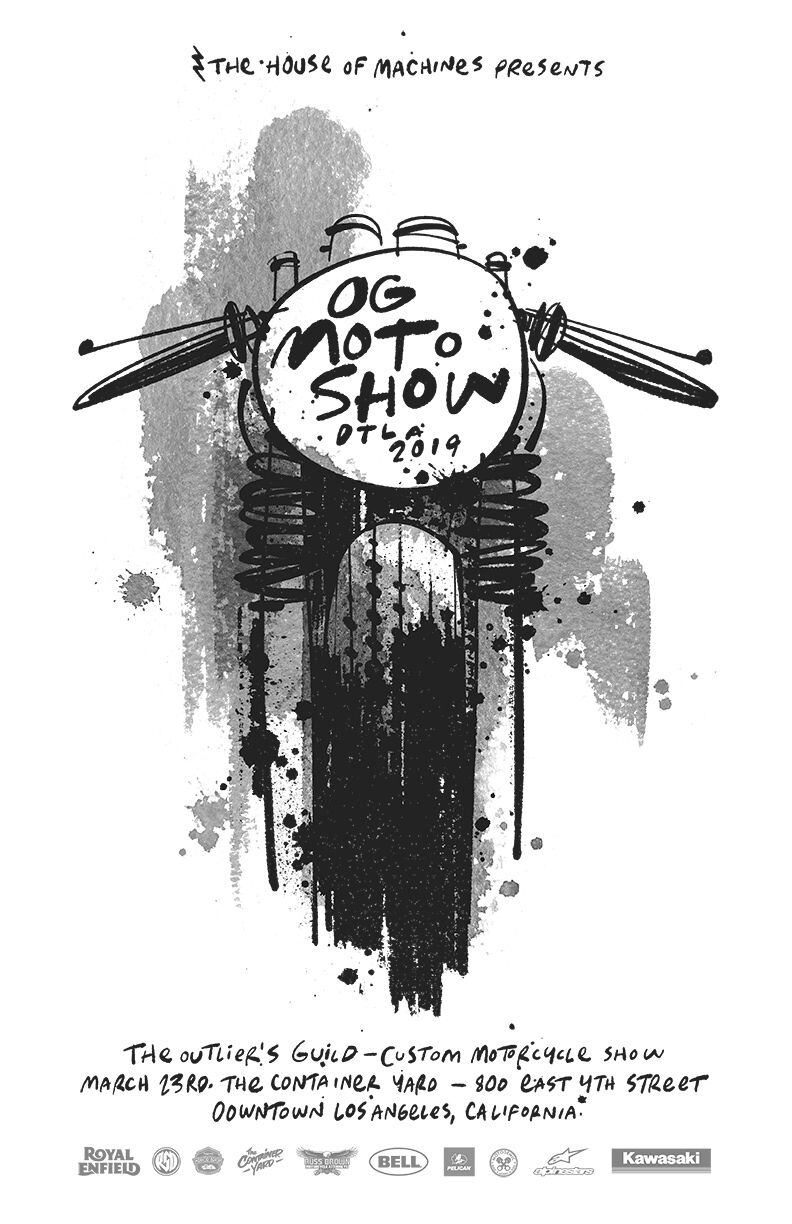 OG Moto Show Poster (OGMoto/)
The Outlier's Guild Motorcycle Show is coming, and soon. The third annual event, which showcases a remarkable collection of café racer, bobber, classic, tracker, scrambler, modern classic, and brat style motorcycles along with full custom builds, unfolds tomorrow, March 23, so if you haven't gotten your tickets yet, you best hurry.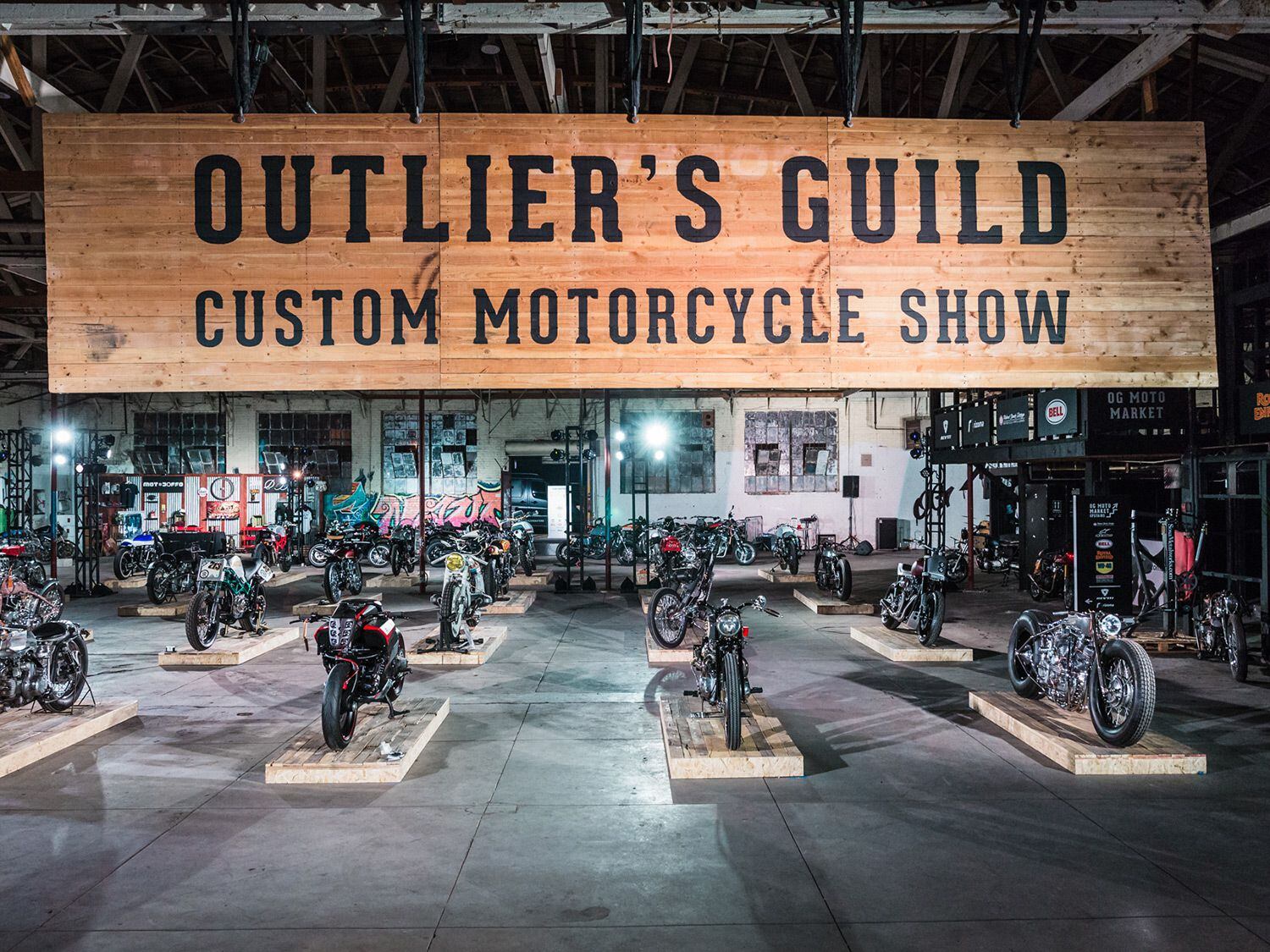 The OG Moto Show promises to be a sensory overload for custom bike and art fanatics alike. (John Pangilinan/)
The OG Moto Show unfolds in downtown Los Angeles on March 23, 2019, at the The Container Yard, and will gather more than a hundred of the top custom builders from across the country and thousands of motorcycle enthusiasts together in a unique setting. The all-star roster of builders in the mix includes: Shinya Kimura of Chabott Engineering, Maxwell Hazan of Hazan Motorworks, Mitsuhiro Kiyonaga of Kiyo's Garage, Dustin Kott of Kott Motorcycles, Justin Webster, Michael LaFountain of Raccia Motorcycles, Roland Sands, Cristian Sosa of Sosa Metalworks, Hugo Eccles of Untitled Motorcycles, and Michael Woolaway "Woolie's Workshop" of Deus ex Machina.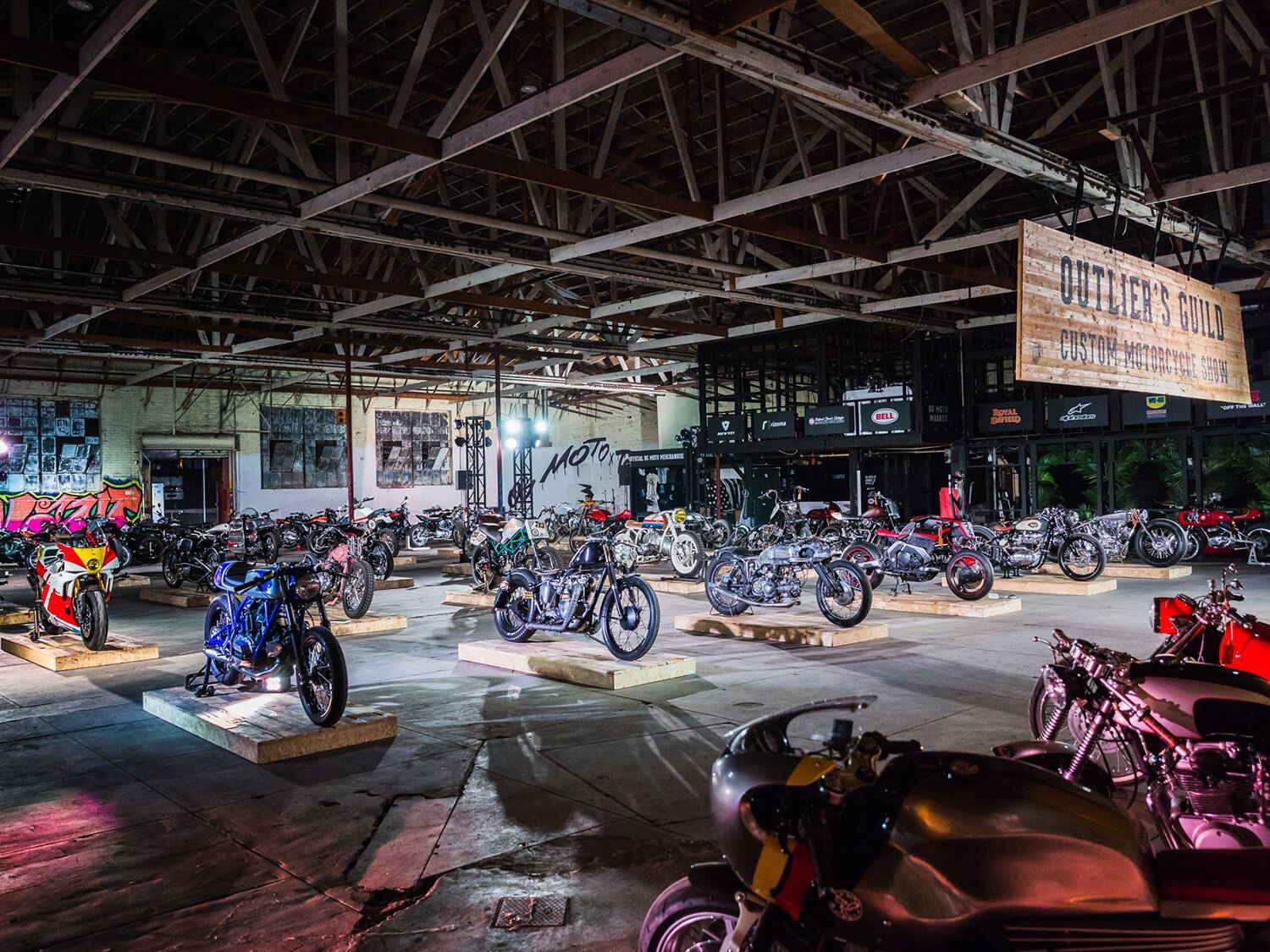 A wild assortment of customs, cafés, brats, classics—see it all under one roof. (John Pangilinan/)
New bikes will be on display too, including, oddly enough, a so-called "unveiling" of the 2019 Kawasaki W800 Café model, as well as the all-new Royal Enfield 650 Interceptor and Continental GT. The Himalayan will be there as well. We've seen and/or ridden all of those bikes already, so we're not sure what the big deal is; our guess is just additional exposure for those brands, both of whom are co-sponsors of the show.
Onsite, there'll also be the OG Moto Market with vendors, food trucks, coffee, and live entertainment. The OG Moto Art Gallery, an exhibit of motorcycle-inspired art, photography, and motorcycles, will showcase work from artists and photographers from around the world, and new this year will be the OG Moto Showcase, an interactive session with the industry's top builders. Service & Supply barbershop will be offering free hair cleanups and beard trims throughout the event.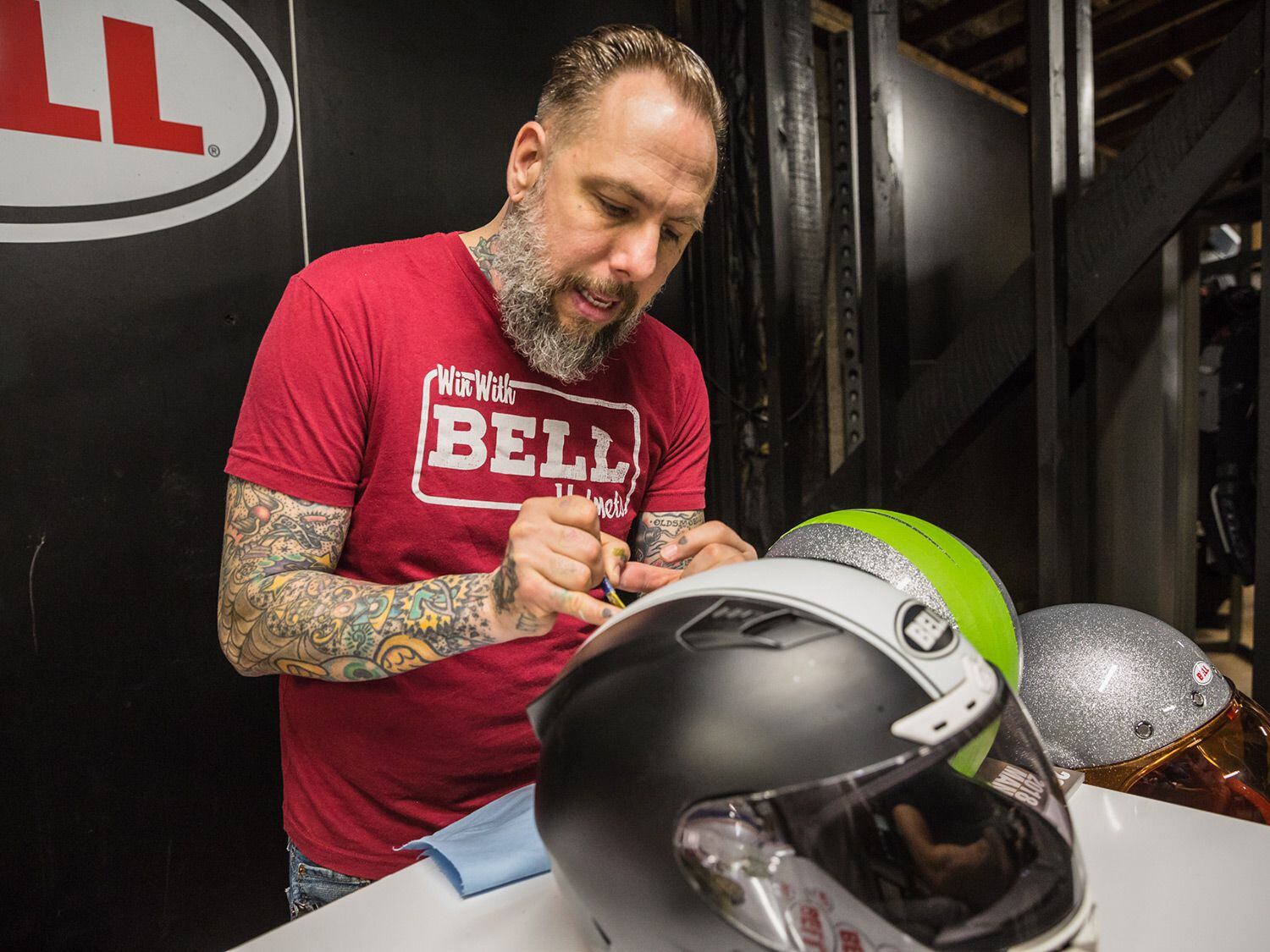 Art and motorcycles: photography, painting, and mixed media will be on display too, including helmet art. (John Pangilinan/)
The OG Moto Show is supported by: The House of Machines, Royal Enfield, Alpinestars, Bell Helmets, Kawasaki, Meguiar's, Motodemic, Pelican, Roland Sands Design, and Russ Brown Motorcycle Attorneys.
The event will go down from 12 noon to 8 p.m. on Saturday, March 23, at The Container Yard, 800 E. 4th Street, Los Angeles, CA 90013.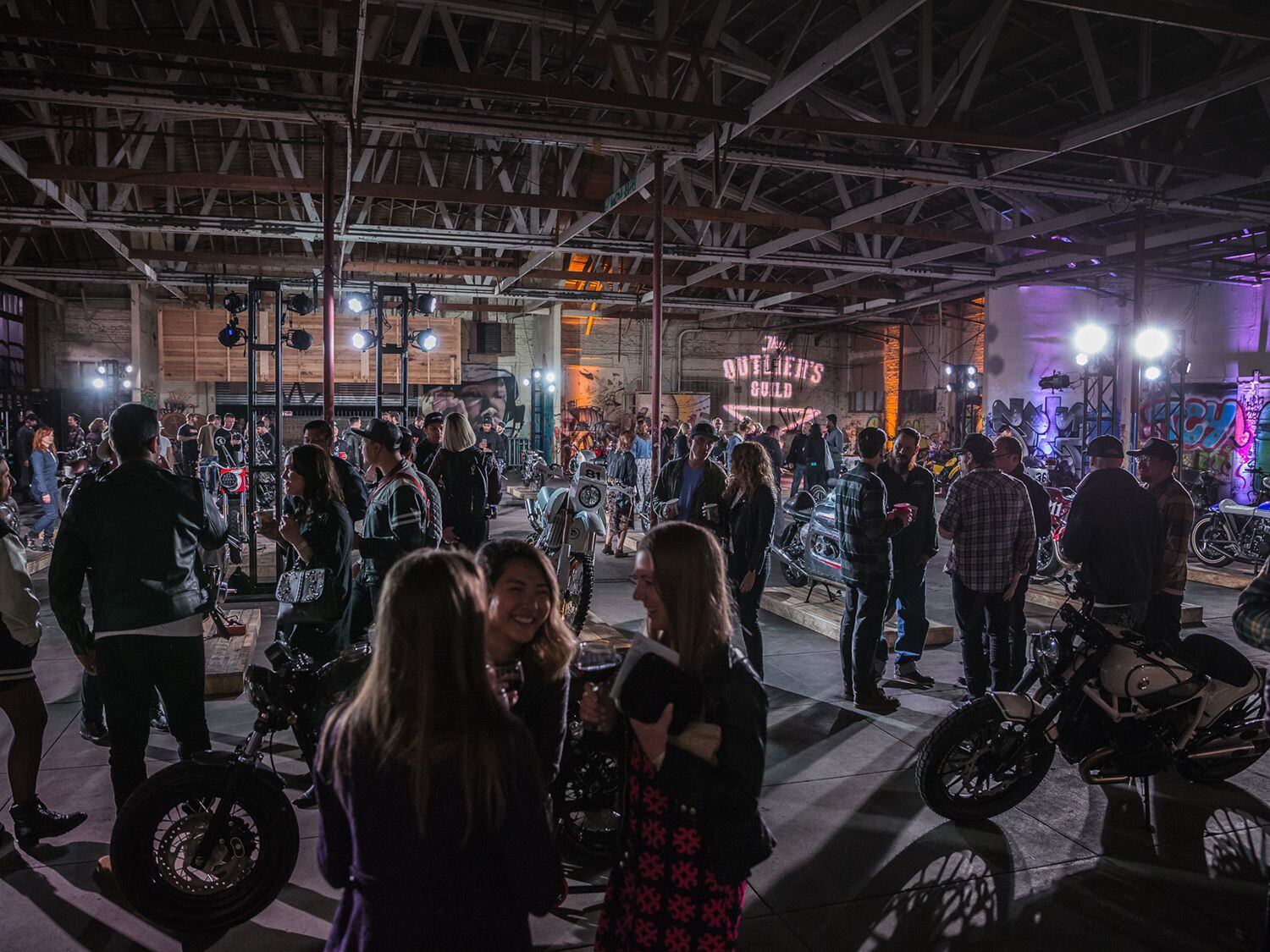 You can bet it'll be a scene all right, but a pretty damn interesting one. (John Pangilinan/)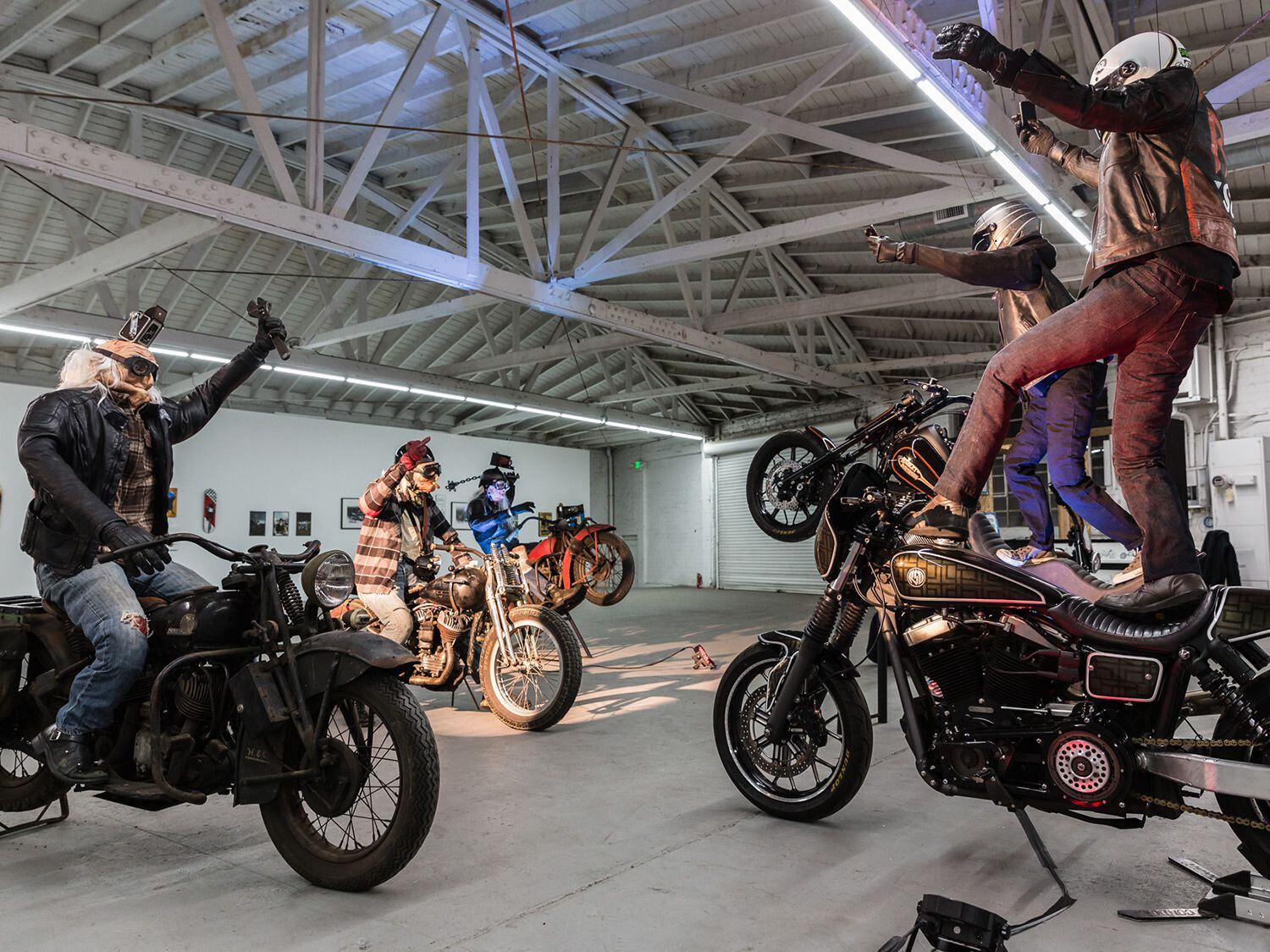 Will there be jousting? (John Pangilinan/)
Tickets cost $15 at the door with limited online pre-sale tickets for $10. Kids 12 and under are free with adult admission. Tickets can be purchased on ogmotoshow.com.
For more info visit ogmotoshow.com, and find the Outlier's Guild Motorcycle Show on Instagram @ogmotoshow and Facebook.